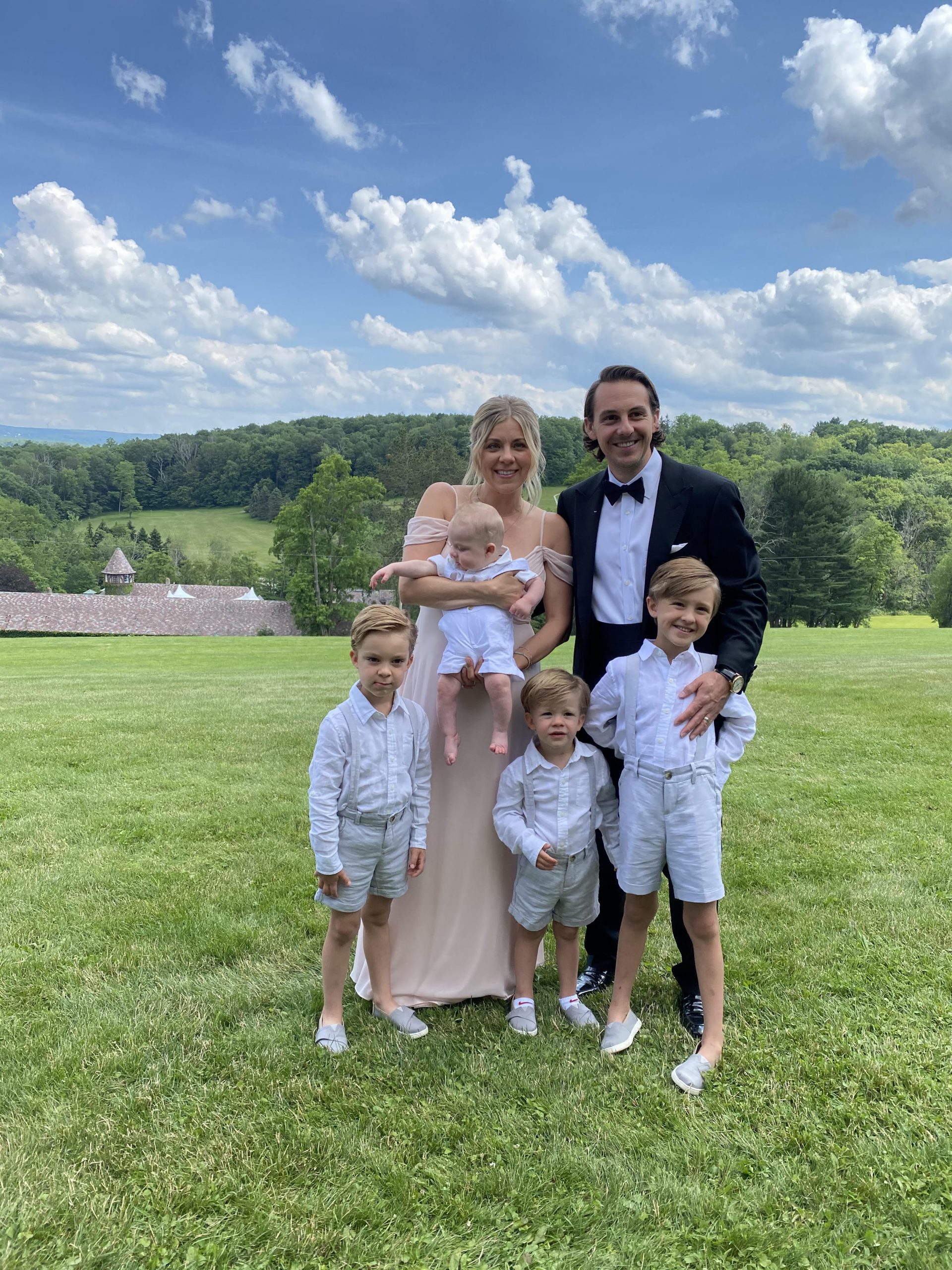 MEET A MOM – ALEX MCCAFFERTY




LUXURY ACCOUNT MANAGER FOR THE REALREAL
Where are you originally from, and how long have you lived in Pittsburgh?
I spent my early years in Lansing, IL, right outside of Chicago, and most of my adolescence in Bridgewater, NJ. I moved to Pittsburgh just two weeks before my wedding, a little over 10 years ago.
How many kids do you have and what are their ages?
4 boys. Leo – 7, Myles – 5, Kit – 3, Shea – 11 months
What do you love about living in Pittsburgh?
Small town vibes, but in a big city. I swear there are 2 degrees of separation between everyone here.
What's your favorite restaurant and/or place to shop in Pittsburgh?
Restaurant – Wild Rosemary in Upper St. Clair.
I love traditional Brick and Mortar shopping…to me shopping is an experience. But these days, I've been doing most of my shopping online for convenience. I shop my company's site a lot – therealreal.com – because there is amazing product for a fraction of the cost. 
Tell us about your business.
I am a Luxury Account Manager for The RealReal, responsible for the Greater Pittsburgh region. Our mission is to empower consignors and buyers to extend the life cycle of luxury goods in a way that honors luxury brands. My job is to make selling your items as easy as possible – if you have something you no longer need and would like to find a happy home for it, I'm your girl.
What do you love about your job?
I love my clients! I have met some really awesome people through my work, some of whom have become dear friends.
What is your favorite thing to do with your children and/or family?
Hanging out at home with my kids and husband is one of my very favorite things. Low key time, with no interruptions is the best.
How do you juggle work and motherhood?
The RealReal encourages a flexible work schedule, and I am able to adjust my schedule to meet the needs of my clients and to spend time with my kids. I also have a wonderful husband and a great network of support.
How has the Pittsburgh community been instrumental in getting you to where you are now?
I would be nowhere without the support of the Pittsburgh Community. A lot of my clients come by word of mouth, and I owe so much of my client book to the Pittsburgh Community referring me to friends, family and peers.
What's the best piece of advice you've received from another mom?
Find something that gives you purpose beyond just your kids, and this absolutely does not need to be work.
Is there anything that you would like to share with other moms?
We are all doing our best! I tell myself that multiple times a day when I haven't been able to get through my to-do-list or spend as much time with my kids as I would have liked or my house looks like a tornado came through. It's become somewhat of a mantra "I am doing the best I can." Be kind to yourself and celebrate the wins.
Want to learn more or get in touch with Alex?