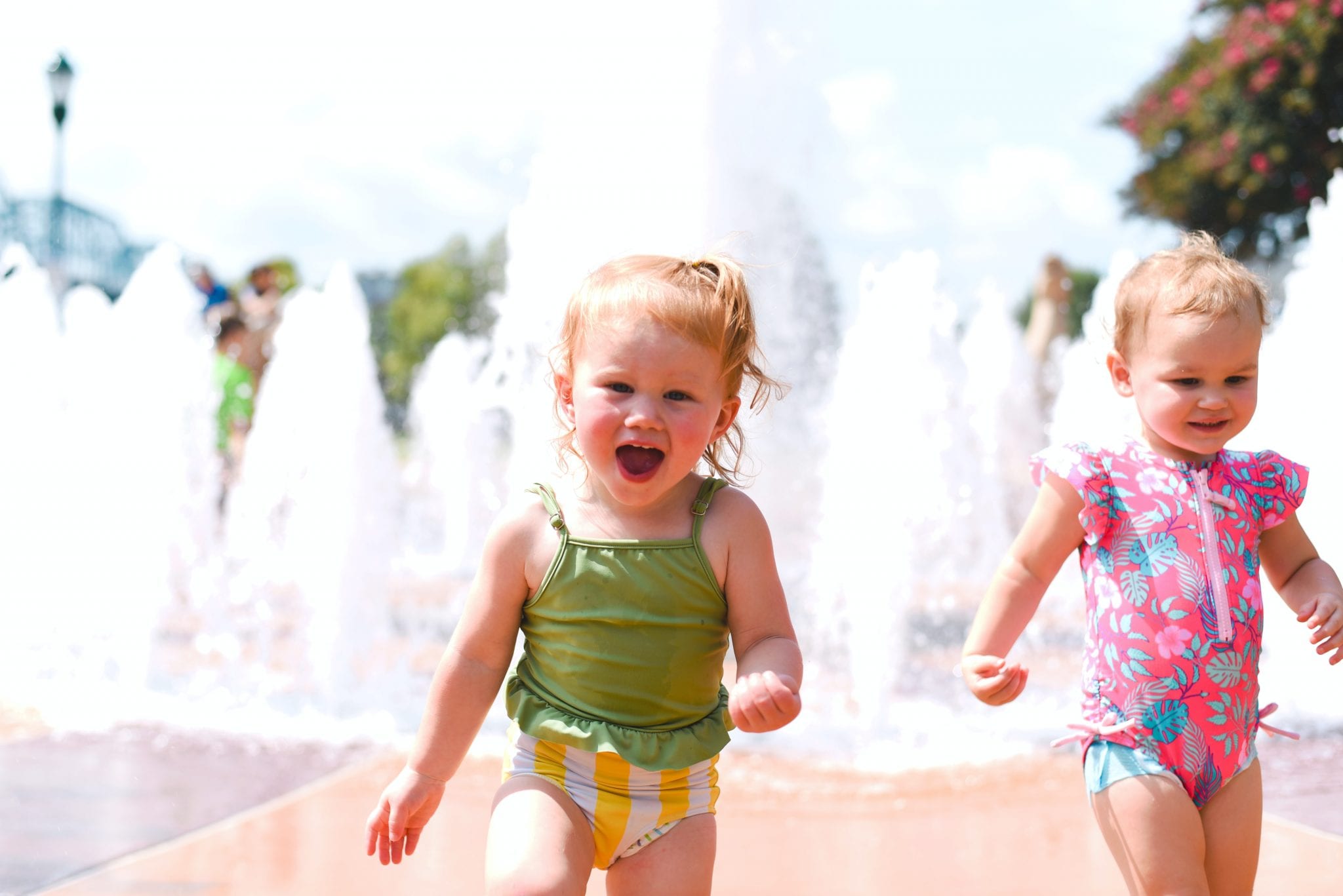 Summer is here. The weather is hot. We are all looking for ways to cool off! Here you will find a listing of spray parks and splash pads in and around Pittsburgh. Each one listed below is FREE! Be sure to check each listing for hours of operation, and note that most are only open weather permitting. Don't forget to pack your sunscreen, swimsuits, towels, and a change of clothes. Most importantly, have fun!
Beechview Spray Park
Orangewood Ave
Pittsburgh, PA 15216
Open daily: 10:00 AM – 8:00 PM
Deer Lakes Park
1090 Baileys Run Rd
Tarentum, PA 15084
Open Daily: 10:00 AM – 8:00 PM
East Hills Park
2300 Wilner Drive
Pittsburgh, PA 15221
Open daily: 10:00 AM – 8:00 PM
Leetsdale Splash Pad
Henle Park
Leetsdale, PA 15056
Open Wednesday through Sunday: Noon – 6:00 PM
Mellon Park (Shadyside)
6601 Fifth Avenue
Pittsburgh, PA 15206
Open daily: 10:00 AM – 8:00 PM
Moon Park
1350 Joe DeNardo Way
Moon Township, PA 15108
Open daily: 10:00 AM – 2:00 PM and 3:00 PM – 7:00 PM
Murrysville Community Park
4056 Wiestertown Road
Export PA 15632
Open daily: 11:00 AM – 7:00 PM
Richland Township
1157 Van Velsor Drive
Bakerstown, PA 15007
Open daily:
10:00am – 12:00pm
1:00pm – 3:00pm
5:30pm – 7:30pm
Round Hill Park
651 Round Hill Road
Elizabeth, PA, 15037
Open daily: 10:00 AM – 8:00 PM
Wiltshire Park
McMurray Road, Wiltshire Dr.
Upper St Clair, PA 15241
Is there a splash pad or spray park we should know about?